The Power of Civil Society During the Holocaust: The Bulgarian Story
Other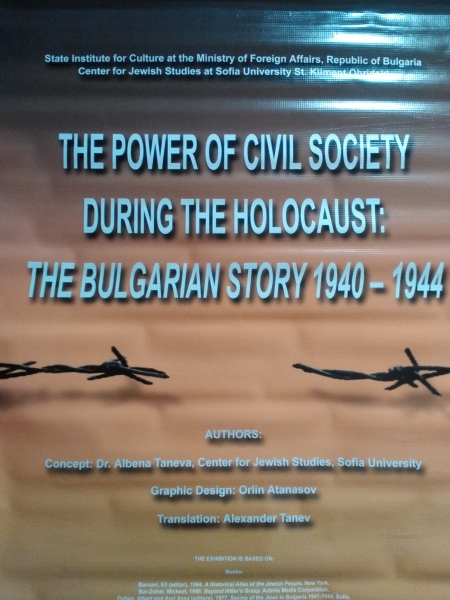 Date:
Friday, May 13, 2016
-
Tuesday, June 28, 2016
Venue: 10500 Hillside Ln W, Minnetonka, MN 55305 | City: Minnetonka, United States
A series of posters entitled "The Power of Civil Society During the Holocaust: The Bulgarian Story" is on display in the Kitsis Foyer at Adath Jeshurun from May 13 to June 28. This exhibit tells the little-known story about the resistance of Bulgarian society to Nazi efforts to deport their Jewish population.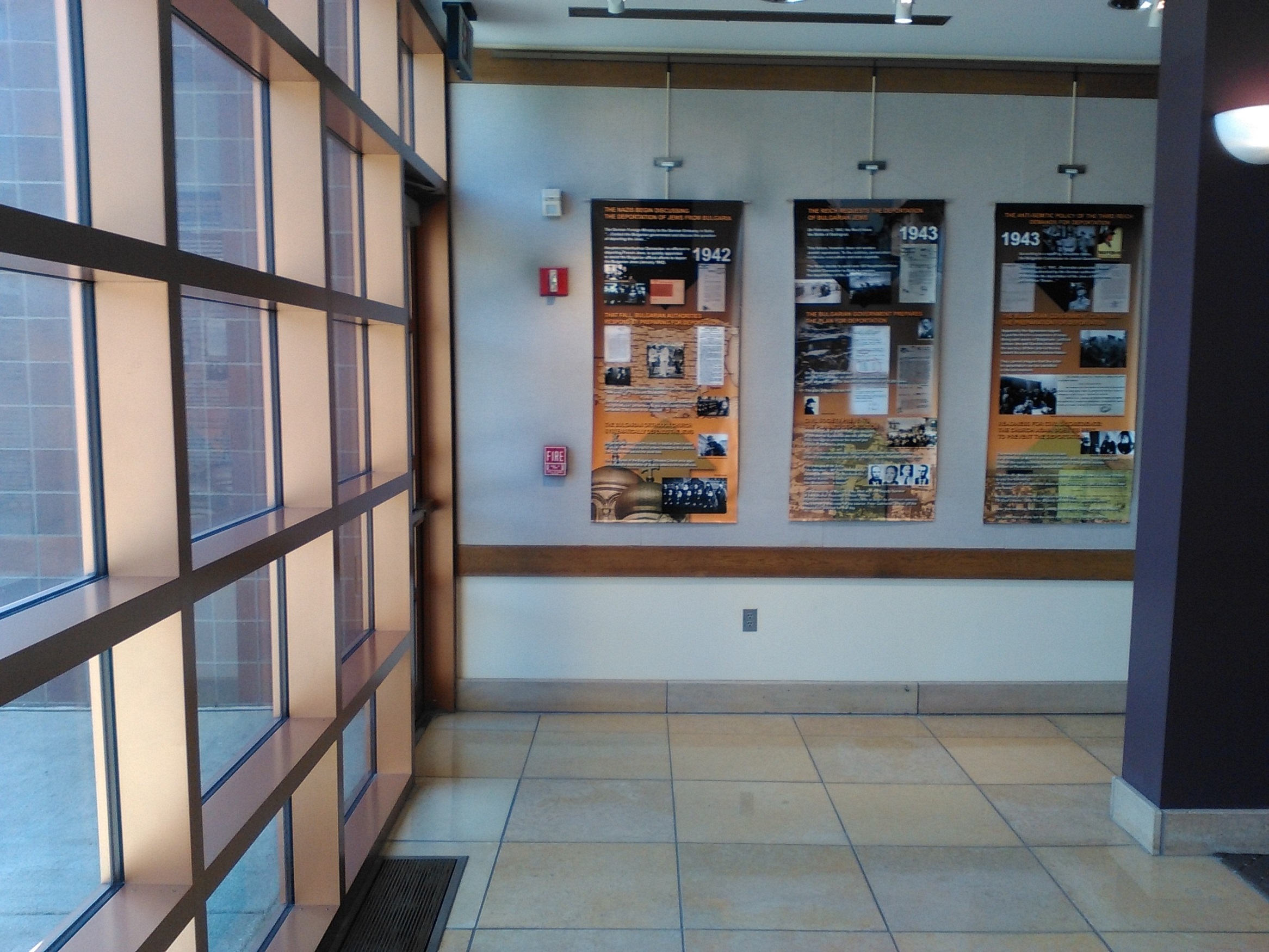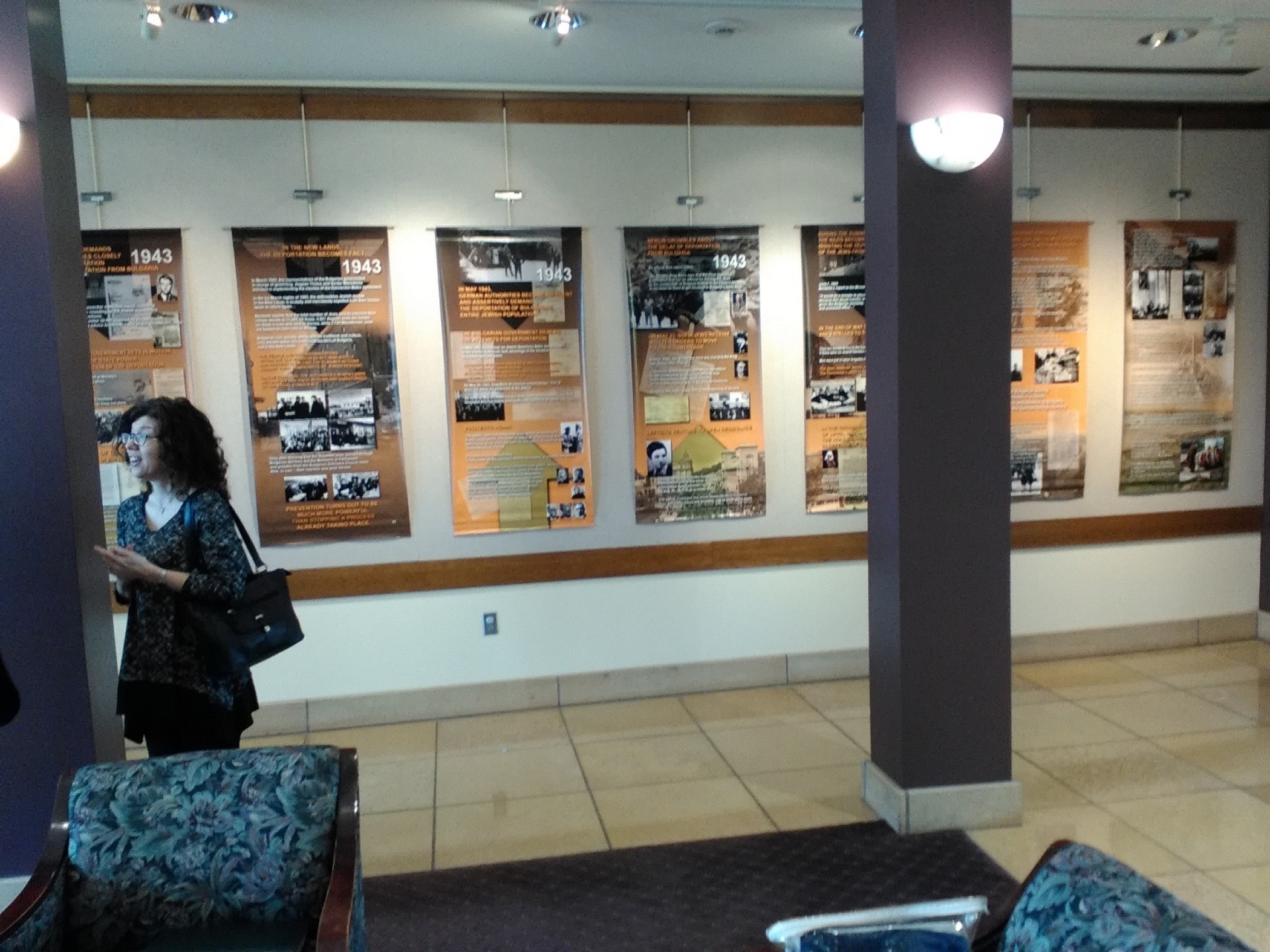 The exhibition is possible due to the efforts of four institutions - Consulate General of Republic of Bulgaria in Chicago, Bulgarian Jewish Heritage Alliance of America based in California, and in the Twin Cities - Adath Jeshurun Congregation and Balkanicus Institute for Balkan Art, Culture and History.
Monday-Friday 9am to 6 pm
Sunday 9:30 to 12 noon
Adath Jeshurun Congregation
10500 Hillside Ln W, Minnetonka, MN 55305
(952) 545-2424
This exhibition chronicles the resistance by the citizens of Bulgaria, the brave refusal of society to obey the authorities' plans to send Bulgarian Jews to Nazi concentration camps. It is a message about the power of the free spirit. The exhibition traces the specifics of the Bulgarian case, the determination of Bulgarian civil society to stop a repressive policy.
The rescue of the Bulgarian Jews was neither a coincidence nor the result of a coincidence. It showed that it was possible to stop the Holocaust. Even when there was an alliance with Nazi Germany, in the presence of anti-Semitic legislation the Defense of the Nation Act, when there was a pro-Nazi government.
The rescue of Bulgarian Jews is an outstanding historical example that shows that through personal and political courage, civic conscience and determination can counteract the most obscurantist policy. A readiness to help and pity are a powerful weapon in the hands of citizens. Human rights and the guaranteeing of human rights are indispensable for peace and progress and must not be compromised by any policy.
The exhibition has been shown more than 30 times on three continents and for the first time it has come to Minnesota.
Address
10500 Hillside Ln W, Minnetonka
MN 55305, United States

All Dates
From

Friday, May 13, 2016

to

Tuesday, June 28, 2016