Virtual Concert for a Cause!
CONCERTS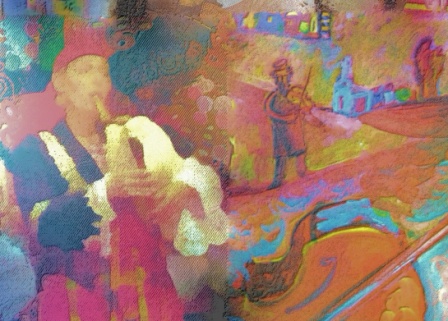 Date:
Saturday, February 13, 2021
19:00
The Balkanicus Institute for Balkan Art, Culture and History
cordially invites you
to the BIBACH Virtual Concert for a Cause!
on Saturday, February 13th
2020 was quite a year, but BIBACH aims to change 2021 for the better! Our annual fundraiser is moving online to support the struggling musicians who have previously partnered with BIBACH on our events and to commission new works from Balkan composers.
Our virtual concert will feature a variety of Balkan music styles, as well as presentations on Balkan folk music traditions. Not only will there be local Twin Cities musicians, but also performers from Albania, Bulgaria

, and Serbia. Headlining the evening will be

the master of Bulgarian wedding-style folk music and winner of the 2005 BBC World Music Award, clarinetist Ivo Papasov, a familiar face to Minnesota audiences through his concerts at The Cedar. There will be a short Q&A session immediately after the concert, so be sure to stay until the end.
BIBACH welcomes you to join us in supporting our partner musicians and composers. A suggested donation of $40 or more would be appreciated. Your generosity will make a difference in the Balkan music world!
Do note that donations are securely processed on PayPal's website. No PayPal account is required.
Upon processing, you will receive a donation confirmation and a Zoom link to the Virtual Concert for a Cause!
The concert starts promptly at 7 pm CST.
We appreciate your support and look forward to having you in the Virtual Concert for a Cause! audience!
Sincerely,
Nickolai Kolarov, President, with the Board of Directors
BIBACH
All Dates
Saturday, February 13, 2021

19:00